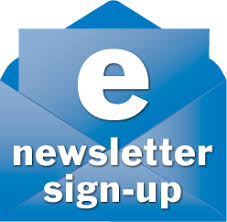 Community Buyout - Douglas Support Estate
An application has been made to the Scottish Land Fund for a grant to enable the Viewpark Conservation Group to acquire the Douglas Support estate for the benefit of the community.
Our aim is to have open space accessible initially by the local community, for recreational use.  In time, a wider audience would access the estate from the M8/A8 and from the cycle track that passes through the estate.
The current land use across The Historic Douglas Support Estate has been divided for the purposes of this report into three broad zones. North of the M8, the site is dominated by farmland characterised by improved grassland fields, several of which were until recently grazed by cattle and horses. The southern part of the site is characterised by elements of a designed landscape associated with the Douglas Support Estate, including woodland and open ground, the latter former parkland and gardens, until a few years ago used in part for grazing cattle. Within the central part of the site are the landscaped remains of two coal mines.
Only the farmhouse in the northern section has been offered for sale.This will act as a base for the project. In time, the establishment of a reception area, with associated interpretation facilities, might be constructed, possible making use of the farmhouse. Footpaths will be signposted through the area, making use of existing routes. The main access road runs through this area.
The southern part (around 170 acres) will be restored as parkland by clearing areas that have become overgrown and returning paths to a useable condition. A variety of uses for the open areas is being considered, including a touring caravan site and fishing pond, but the overwhelming view expressed in our survey was that the estate be used for recreation and wellbeing, connected to nature and for inter-generational use.
We wish to develop an interpretation experience of the history, culture and natural environment of the area, encouraging exploration and understanding.
In March 2019, the charity sunmited a Stage Two application for funding to the Scottish Land Fund. Even if successful, we will still have to raise a further £80,000.
A copy of the proposal is here>>>
How we plan to use the Douglas Support Estate
Funding announced
On 7thJune 2019, the Community Land Fund announced that it was to part-fund the acquistion of the Historic Douglas Support Estate. Read more>>>
Acquisition successful!
Viewpark Conservation Group acquired the Douglas Support Esate for the people of Viewpark in July 2020.
Read the Glasgow Herald article here>>>