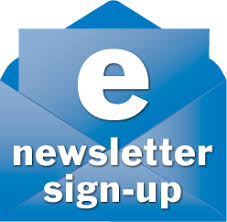 Douglas Support Buyout funding announced
The Historic Douglas Support Estate dating back to the 17th Century is set to be bought by the local community, thanks to a grant from the Scottish Land Fund.
The Douglas Support Estate at Viewpark in Lanarkshire occupies almost 160 acres of fields and woodland, bordered by the M8. It was previously home to Rosehall House and the foundations of which, as well as other sites of historical interest, can still be seen today. The estate, which has been fondly known as 'Our Glen' by locals, is a treasured green space and Viewpark Conservation Group have worked to secure the area for several years.
This is set to be the largest amount of urban land acquired to date under the Scottish Land Fund and the Community's dream is one step closer to being realised, with the grant of £435,800 ending fears over the future of 'The Glen' and allowing for the estate to be preserved and upgraded as a natural resource for local people and wildlife.
Grace McNeill, Chairperson, Viewpark Conservation Group, said: "We are delighted with the great news that we have been successful in our recent application. This is another step towards preserving and protecting the Douglas Support (Viewpark Glen) estate. By bringing the estate into community ownership, we will be able to work towards improving the health and wellbeing of our community and develop its value as an educational and recreational resource.
"The Viewpark Conservation Group is very grateful to the Scottish Land Fund for the grant and for our community's continued support and we look forward to the future, working together."
The grant to Viewpark Conservation Group is part of a total of £1,628, 610 that has been awarded to eight groups across Scotland during the latest round of grants from the Scottish Land Fund.
Land Reform Secretary Roseanna Cunningham, said: "This substantial set of Scottish Land Fund grants will enable eight diverse projects across the country to buy up key assets for the benefit of local people and put the ownership and responsibility of key services and facilities right at the heart of the community.
"The Scottish Land Fund supports a wide range of community ownership projects. Behind each one lies a story, as well as a great deal of hard work and commitment from local residents to unlock the opportunity that this funding brings. I congratulate each of the successful applicants and wish them good luck on the next chapter of their journey."
John Watt, Scottish Land Fund Committee Chair, said: "The variety of projects, from shops and pubs, to rural woodland and open space within industrial communities, show how wide-ranging the benefits of the Scottish Land Fund can be. Groups across the country are using the money to make a long-lasting impact on their local areas."
Sandra Holmes, Head of Community Assets at HIE, said: "The Scottish Land Fund is designed to support a diverse range of community and land initiatives reflecting the real issues at the heart of local communities. Today's successful projects are all great examples of people taking control of local resources for the long-term benefit of their communities. We wish them all the very best in their new ventures."
 How you can help
Viewpark Conservation Group has recently been succesful in our application to the Scottish land fund for funding to buy the Douglas Support estate. As part of this purchase, we have to contribute 5% of the asking price, this has to be raised by donations and fundraising. Viewpark and surrounding areas have shown so much community spirit along the way of this process and we are now at one of our final hurdles.

Please donate what you can.
Many thanks Viewpark Conservation Group