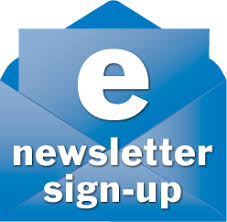 James Henderson Davie (1926-2018)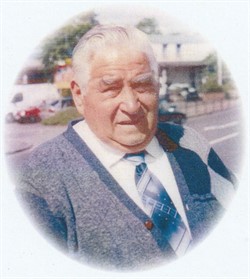 Jim Davie was born on 8th Februsry 1926, and was for many years a tenant farmer on the Historic Douglas Support Estate, a resident of Mid Shawhead farmhouse.
The last of the tenants who once farmed the extensive Douglas holdings, his faming career was brought to a close with the building of the M8 motorway, which cut through his land and prevented access to the southern fields.
His nephew, Gavin, contiued to graze cattle on the northern fields until Jim's death on 19th February 2018, following which the tenenacy fell into abeyance.

The following euology was delivered at his funeral:
James Henderson Davie was born into a family who had farmed in Kirkshaws and Shawhead areas of Coatbridge from at least the mid 1800s. He was in the he was the middle child of the family of Mr and Mrs Robert Henderson Davie; his elder sister was Kathy who married Stanley Wilson and his younger sister was Mary who married Jimmy Keenan. Both Stanley and Mary are here today
He liked to inform folk that he was born in the castle: Nelson Terrace, Cuperhead Avenue, was a huge solitary four-storey tenement block built on a hill and known by the locals as 'Paddy's Castle'.
The family subsequent homes were of less grandeur but all convenient to farming in the area Rosehall Avenue - Douglas Support North Lodge - Midshawhead Farm.
On leaving school i.e. Whifflet Public and Kildonan Secondary, Jim's life was that of a farm worker under his father who passed on to him all his knowledge of working the land and managing dairy and beef cattle.
His interests away from farm work focused around football, firstly as a supporter of Albion Rovers with his father, then Glasgow Rangers for which he has still some worthless shares and a blue sombrero from Barcelona in 1972. He also followed the national team making the pilgrimage to Wembley along with thousands of other hopeful if not disillusioned and Scots
Not confined to being a supporter, he was a very good player at amateur level and playing for Whifflet United and other local sides.
Light on his feet on the playing field, he was also light on the dance floor. Born in a castle, it follows that Jim would frequent the local palace - that is the Palais de Dance, which was Coatbridge Town Hall. This was 'Strictly Ballroom' before television. And it was here he met Jean Balantine, a bonnie lassie from Gartsherrie.
Married and set up home in South Main Street, Whifflet, they had four children: Janice, Eleanor, Moira and Robert.
Early years saw them enjoy many family holidays at Grandma and Grandpa's caravan at Monifieth and later years in Teneriffe and also Florida, accompanied by the grandchildren and he's 6 Barbara Jane Gillian Allen Robert and Nicola have to date added a further twelve grandchildren to the family gatherings.
Working with horses from childhood, Jim had a lasting fondness for these animals. Their images decorated the paintings, calendars, ornaments and mugs at the farm and the real thing we're just outside - ten at one time. They were kept with the help of Uncle Jimmy and Aunt Mary and his very good friend, Phillip. Along with horses were dogs, cats, hens and one orphan sheep called Tommy tup.
One horse that gave Jim a freight was a thoroughbred racehorse which he temporarily stabled for a friend. Faced with no car and a tractor was a flat battery, Jim was determined to collect his Sunday paper as usual. Mounting this valuable steed without bit or saddle, he gamely set out on the central reservation of the A8 - intended destination Shawhead. Giving it a firm 'Gee-Up', Jim found himself hanging on for dear life whilst overtaking cars and lorries all the way to Newhouse. Shaken, but not stirred, a elieved jockey dismounted and lead the horse back to the farm.
He had also been a keen pigeon fancier, racing him in a local club interest he never lost keeping up to date through his friend Andrew.
Face faced with Jim's failing eyesight and other health problems and still unwilling to leave the farm, we were very grateful to the district nurses and Mearns Care Workers for their attentive infinite patience, which allowed us to honour Jim's wishes to remain at home
A huge thanks is also due to the staff of Monklands District General Hospital for their excellent nursing during Jim's last days.